A Castaway Escape With Bali Hai Cruises
A Castaway Escape With Bali Hai Cruises
Bali Hai Cruises | Benoa Harbour, Bali - Indonesia | Tel. +62 361 720 331 |
Email: sales@balihaicruises.com | www.balihaicruises.com
A day cruise is a great option for the would-be traveller. If time is of the essence, a day cruise could take you to numerous exciting new places and have you back home right after sunset with a thousand unique memories and photographs to treasure. The next time you're in Bali and are yearning to visit the famous sister islands Nusa Penida and Nusa Lembongan, know that you can do it in a day with absolutely nothing less to lose with Bali Hai Cruises.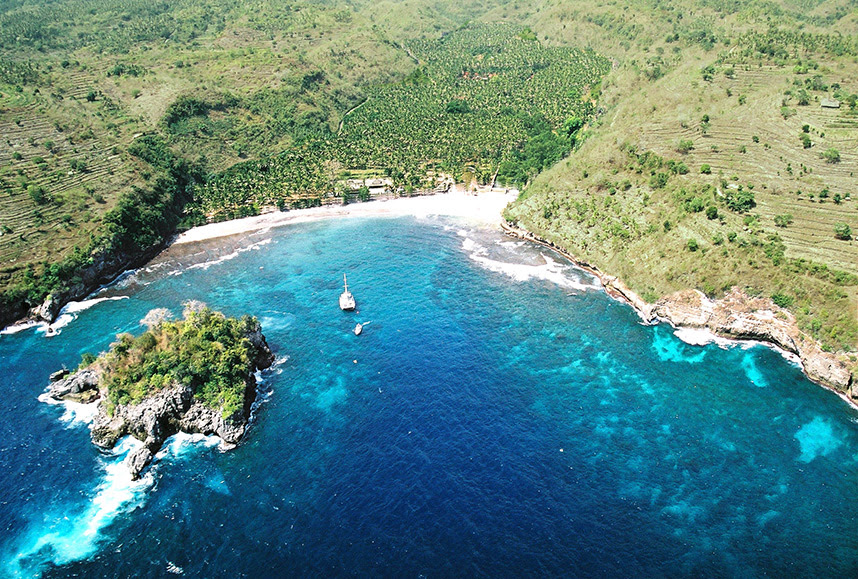 Ever been on a day cruise? If you haven't yet, try Bali Hai Cruises' new adventure package – the Castaway Escape and sail to Nusa Penida aboard the Aristocat, a 64-feet luxury sailing Catamaran for an adventure on Bali's celebrated seas and an exhilarating fun-filled day exploring Nusa Penida's sparkling wonders.
Not the ordinary day cruise, Bali Hai Cruises are filled to the brim with exciting activities for those who want to dabble in some water sports whether snorkeling, diving, swimming and banana-boating on the delicious clear waters of Bali. Your day will begin at 9am from the Benoa Harbour before sailing away towards Nusa Penida. The journey itself is a wonderful experience; with breathtaking ocean vistas as far as the eye can see. Don't forget to enjoy the Catamaran's myriad facilities while you're on board.
The Castaway Escape Tour also takes you to Nusa Lembongan just minutes away from Nusa Penida. Here, at the popular Mushroom Bay, you'll enjoy a delicious BBQ lunch at Bali Hai's brand new beachfront bamboo restaurant called Hai Ri Zen before enjoying a fun afternoon swimming at the lagoon pool at the Bali Hai Beach Club.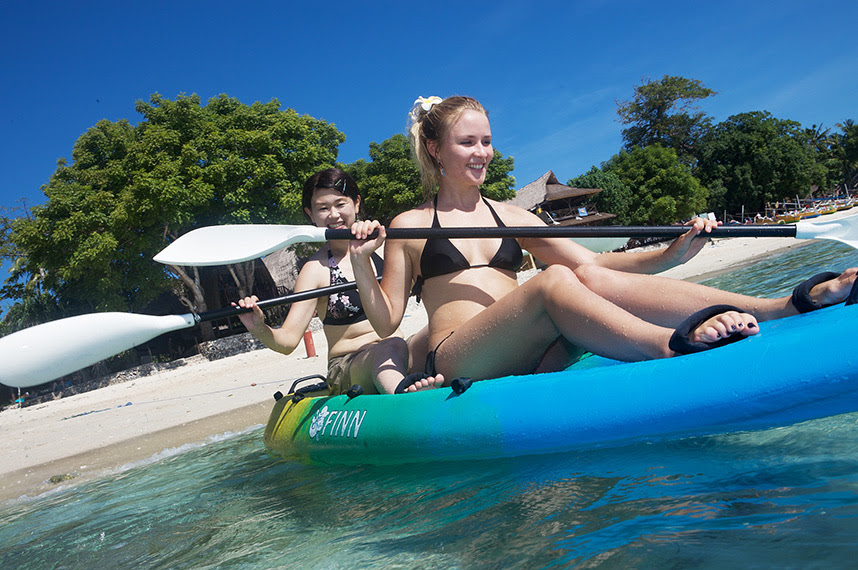 Bali Hai Cruises is one of Indonesia's leading marine tourism companies operating a range of evening and day cruises around Bali and Lembongan Island, with decades of experience and excellent track record delighting families while cruising in the waters of Bali and Lembongan Island. Running a fleet of various vessels, Bali Hai's main office is located at Benoa Harbour in South Bali, located only 15 minutes from Seminyak, Kuta and Sanur areas. The company also provides pick-up and drop-off services at your hotel or accommodation for your ease and comfort so that you can arrive at Benoa Harbour right on time.
---
Bali Plus Magazine
Bali's Biggest Little Guide Book
Bali Plus Magazine is one of the oldest tourism and travel magazines on the Bali Island. Entering its 21st year in 2017, this monthly pocket-sized and complimentary magazine was created with the aim to provide useful up-to-date information for travellers and tourists on everything unique and relevant in Bali; from Balinese Hindu culture and ceremonies to the latest, most fashionable events and launches that are taking place across Bali Island. Available in English, and upon request Japanese and Mandarin, this award-winning magazine has a strong online presence and engagement via its website, daily e-newsletters and social media platforms which are updated daily.
Bali Magazine