President Jokowi ordered Immigration to reforms the process for
VOA and KITAS or they will get replaced!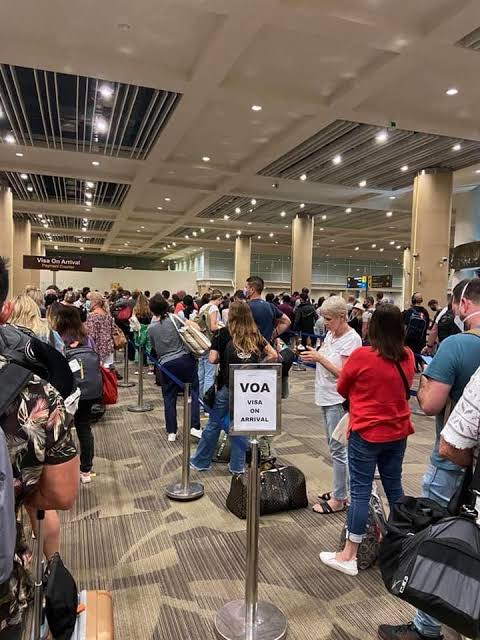 President Joko Widodo (Jokowi) requested that the current immigration system be completely changed because it was considered 'old style' and prevented investors and tourists from entering. This was conveyed by Jokowi when chairing a meeting regarding visas on arrival (VoA) and Limited Stay Permit Cards (Kitas) at the Merdeka Palace, Jakarta, on Friday (9/9).
"I hope that after this meeting there will be a total change in our immigration. (Currently) it hasn't changed at all,"
he said in a video uploaded on the Presidential Secretary's youtube channel on Saturday (10/9).
To his ministers, Jokowi admitted that many investors and tourists had complained to him that it was very difficult to get a residence permit in Indonesia. They complain that the current immigration system is still very regulated and controlling. Therefore, Jokowi hopes that this can be changed in any way. He also did not mind if all the ranks of the Director General (Dirjen) until all his subordinates were replaced.
"This has to be changed. What should be the aura is to make it easier and serve. It must change completely. If necessary, the director general is replaced, and everything underneath is replaced, so that we understand that we want to change. If we want investment to come, tourists come, it must be changed," he said.
Jokowi emphasized that the arrival of foreign investors and tourists into the country made a major contribution to the economy, such as in developing countries which are very fast and easy in providing visa services. He considered, that the way that should be emulated and applied in Indonesia.
"Our immigration matters are still the old style. This and this is very useful for our people. We have to start, Minister, to change this, sir," he said.

"Change it if you can't reform like that, replace everything from the director general to the bottom, replace it, it will change. If not, we won't change," he expanded.