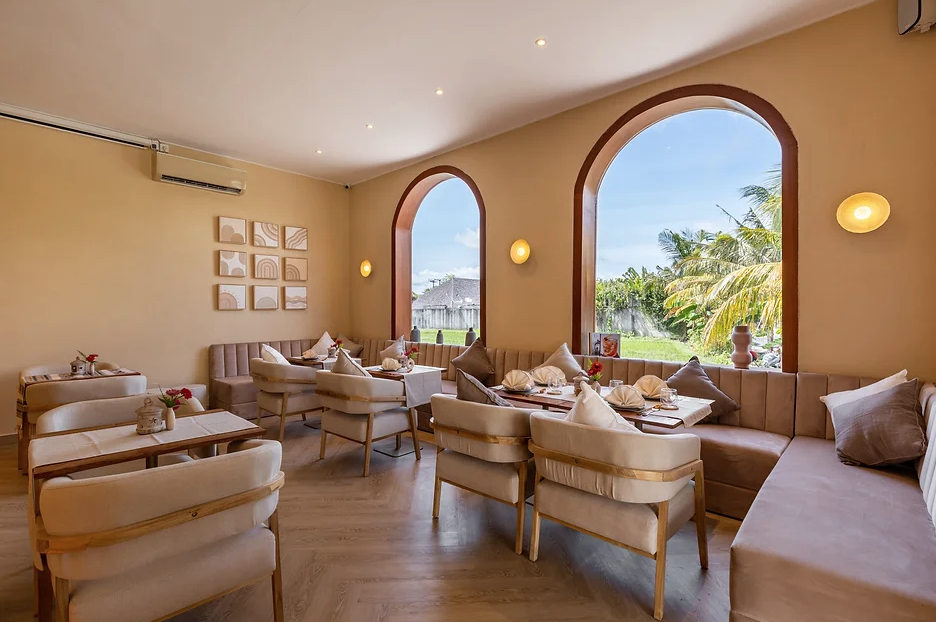 Kokomo Club is a live kitchen & co-working space serving authentic & delicious Indian, western and local favourites in an elegant, intimate and inviting setting. Guests and anyone passing by craving for fresh, authentic and mouthwatering breakfast, gourmet bites and healthy bowls are welcome to come in and enjoy.
In addition to freshly brewed premium coffee and tea, the menu at Kokomo Club offers an all-day breakfast menu ranging from Indonesian to American and Indian breakfast with must-tries including Indian Spice Temptation, Buttery Beetroot Bliss and Masala Omelet. The menu also offers excellent multicuisine from across Asia's most iconic culinary capital.
Those looking for something satisfying and nutritious can go for the Wraps and Bites or the Meal Bowl. We recommend the Chicken Curry Club Bowl with Basmati Rice, Ugly Bites and the Vegan & Gluten Free Quinoa Bowl. Also available is the Healthy Veggie Bowl and handmade granola, great for vegans and vegetarians and new on the menu are mango and dragonfruit smoothies. For classic Indonesian flavours, be sure to try the Indonesian Bowl (Sambal Matah). Also available is the all-time favourite, Singapore Hainanese Chicken Rice, a delicious and aromatic dish that would appeal to all the senses.
Everything on the menu at Kokomo Club is prepared with only the freshest raw & local ingredients purchased in small amounts daily to ensure optimal freshness and taste.
Coffee lovers must not leave without trying the Indian Coffee Delight where coffee beans are hand beaten in a cup with hot milk to produce a delicious, frothy and aromatic, full-bodied coffee with just the right amount of bitter and nutty notes.
Cold press juices are also on the menu, alongside plant milk, coconut fusions, herbal teas and infusions.
For more information about Kokomo Villas By Aayan, please visit www.theaayan.com or click here to discover more about The Aayan Group.
Kokomo Villas by Aayan
Kerobokan, Kuta Utara, Badung Regency, Bali 80361