Sunday Festival (SunFest) will be enlighted and carries on a Circus theme. This event is the best answer for families who want to spend time together on the last weekend, Sunday. Canna Bali made this unique event by incorporating the concept of Circus Theme.
This event will be integrated into those activities that will be cherished and bring joy and fun to any age. Unlike no others, SunFest is collaborating with some of the communities and brands which can be adjusted to family and nature concepts. The following activities that will be present at SunFest are Water Sport, Health & Wellness, Kids Bootcamp, Tattoo Henna, Tarot, Face Painting, Bazaar, Beach Volleyball, Salsa Dance Class, Live Music and DJs.
Pipit Djatma Head of Marketing, Sales and Public Relations is proudly saying this event is a match for the family and aligns with Canna Bali image, "We made this SunFest from a zero concept, we gather one idea from some of the thoughts of the team and had brainstorming over and over again until we can picturing the event that will be held from morning to night event. The collaboration also not only came from the brands, we also think about the comfortable what kind of activities they might be staying from AM to PM. We have started thinking from the mother side to have a Balinese foot massage in the morning, and the father side, they also enjoy the volley beach activity while their kids are having face painting. Also, the music and our DJs in-house will be playing to join in the fun. So, this is the best festival for the family."
"Do not worry about the safeness, we have collaborated with a very professional expert in their expertise. And our team also makes everything sure and safe before the event is running on D- day." Said Kiki Utara, Director of Public Relation and Marketing about the safety and comfortable of the event it self .
SunFest will be held on 23rd April 2023 from 11 AM until 10 PM featuring a series of events with masterclasses, togetherness, and music performances.
Let's spread positivity and grasp your tickets now:
 Free Entry | Click button below
For anything related to the SunFest and about Canna Bali please visit cannabali.id or make an RSVP to +628113418777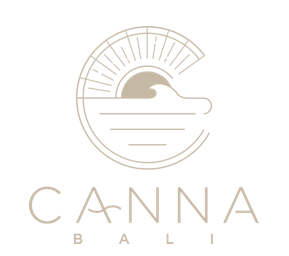 Jalan Raya Nusa Dua Selatan, Bali (80363) – Indonesia